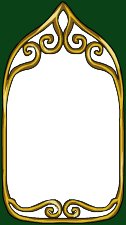 News: Need ideas? Visit our YouTube channel to watch tutorials and "Speed" Magic Maker demos!
Topic Summary
Posted by: WarriorRazorclaw
Posted on: August 20, 2016, 02:47:46 PM
My images were just now approved, and I saw them in the gallery. I refreshed the website to see if there were any new images, and my images said they were waiting for approval again! They were also removed from the gallery, and now I can only see them in my personal profile. I don't know why this is, but I really want other people to see my images that I worked pretty hard on. I hope you guys can fix this as soon as possible, I really love this creative website!