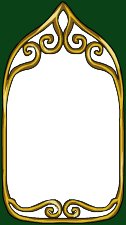 News: Need emeralds? This page has some suggestions on how you can earn them.
Topic Summary
Posted by: etcheson99
Posted on: June 04, 2010, 07:04:58 AM
Awesome!

Posted by: Emerald
Posted on: June 03, 2010, 10:40:56 PM
I have noticed that there are quite a few posts (and sometimes even images) created with the intention of showing how to make things in the Magic Makers. I thought I would give you guys a space where you can share your ideas and tutorials with each other.
Tutorials can be on anything, for example: how to make tentacles, how to build rooms, how to make gryphons, how to draw horses in the freehand book, etc...
We will post links to our official video tutorials here as well, as soon as I get them done

Have fun!