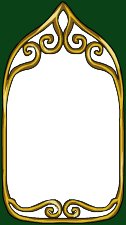 News: Wondering where the treasure pieces are? Try visiting your hoard.
Started by Emerald - Last post by AwkwardSavage
on: May 25, 2020, 12:02:57 PM

---
Started by Emerald - Last post by Emerald
on: May 23, 2020, 11:24:53 PM
We will start this off with the bad news, but read to the end because there is good news too!

As I am sure you have all noticed, Boo and I don't check the site too often anymore. We have known since the industry decided to stop supporting the "Flash" technology that eventually the site would stop working and have to be taken down. We decided to leave it up as long we could to be enjoyed, but we stopped devoting time to it.
We are currently working to save at least the Magic Maker games by turning them into a much improved downloadable game on Steam (maybe other platforms later, but one thing at a time). The new version already has group selections, layers you can control, and gives me the ability to make more than one colour fill area per piece; great for things like rainbows and multicolour animals!
Once that games is finished, we will change our website to link to the steampage where you can download it. The base Makers will still be free for you to play, and it will probably have an Emerald Market/Shop that works in a similar way to how it does now. It will
not
have forums and online galleries, though you will be able to share with each other through the steam community pages for our game.
We are hoping to give you all an easy way to download your old images, but we are not sure how that will work so we can't promise anything. Therefore, if you want any of your images, please do save them to your computer! You can do so from the gallery. I don't think we will figure out a way to save forum posts, so if you want to save stories and such, please copy the text and save them by November of this year at the very latest!!!
Once we are ready for Beta Testers and have some videos of the new Magic Maker, I will share them here and on Facebook/Twitter/Youtube. So catch us on whichever of those is best for you.
You have all been the best creators and artists we could have ever wanted on this site, and I have loved sharing this chapter of my life with you more than I can ever say

You have made hundreds of thousands of images with us, inspiring and surprising us many many times. I can't wait to start a new creative adventure with you, even if it won't be in quite the same form. Love you all!!!
-Emerald
---
Started by Annakova - Last post by Annakova
on: May 19, 2020, 05:13:27 PM
its been quite a while since ive been here. i remember when i had first joined as a wee kid and im an adult now! how weird is that?

it's so strange being here knowing the difference now. is anyone still active here?
---
Thank you so much, Emerald, and Boo. I love this site so much and it's so wonderful to be a part of it. I can't wait for the new stuff! <3
---
Started by dragongirl18 - Last post by Freedom-Catcher
on: March 31, 2020, 09:53:13 AM
Hey there! It has been so long since I have seen anyone on here. It feels good tbh. I love creating stuff on here. How is everyone doing?
---
Started by dragongirl18 - Last post by UnicornCrazy
on: March 18, 2020, 08:59:25 AM
It can still load but there's a bit of a trick to it, and it will cease loading December this year. They are making a standalone game version though, so it will still be available afterwards!

To get the makers and galleries to load for now:
* Ensure you're using a browser that still runs flash. Edge will not, the old Internet Explorer will, most Chromium browsers will, idk whether firefox will or not.
* Go to the maker or gallery you want.
* Enable flash.
* Reload the page
* You should now see it loading. If the loading screen freezes reload the page again.
* it should now open fine.
---
Started by Freedom-Catcher - Last post by Light159
on: February 28, 2020, 08:09:28 PM
Well good to know! I hope my childhood pictures will be fine.
---
Started by dragongirl18 - Last post by Wolfy
on: February 08, 2020, 05:12:15 AM
oh it has indeed been very long!
I just went through some old images saved on my pc and found a folder with emerald activities, I instantly wanted to either look through my gallery or actually try to make something here again! but sadly it seems it won't load for me, it's just all white. ohwell, it was really nice ot just log back in and be amazed that the site is still up and running. ;u;
---
Started by dragongirl18 - Last post by dragongirl18
on: January 08, 2020, 11:19:24 PM
I see that there are some people occasionally popping on here to check in, so hi to you guys and I hope y'all are doing okay c:

But gosh, I haven't been on here in so long; I got so nostalgic looking through my old images and such
---